Griffiths & Associates
Read about a leading project management firm that's helping bring an artist's vision to life and, at the same time, putting Whang
ā
rei on the map.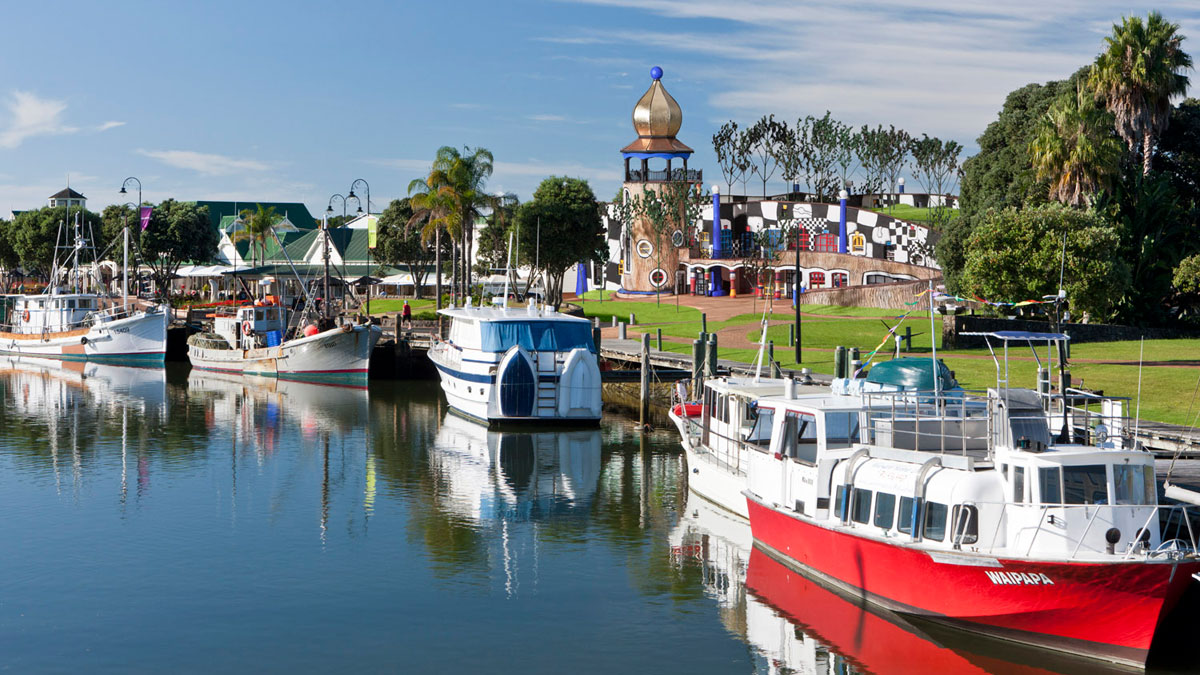 Griffiths & Associates are a leading Whangārei based project management company that enjoy an enviable reputation for excellence in the commercial, civil construction, education, and property development sectors. With a culture built on innovation, dedication and respect, Griffiths & Associates have led hundreds of successful projects from Auckland to Kaipara and the Far North.
We caught up with Ben Tomason, Griffiths & Associates' Managing Director, to hear about one of their "projects of passion", the Hundertwasser Arts Centre with Wairau Māori Art Gallery.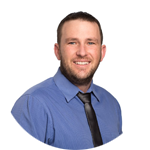 A BRIEF HISTORY
In 1993, acclaimed Austrian artist, and Northland resident, Friedensreich Hundertwasser was invited by the Mayor of Whangārei to design an art centre for the city. He chose the former Northland Harbour Board building in the Town Basin and made a number of visits to study the building and sketch his ideas.
Fast-forward 27 years, and after intense local debate, a hotly contested referendum, and unprecedented contributions from a committed group of volunteers, the Arts Centre is well under way and due to open its doors by the end of 2021.
HOW DID YOU COME TO BE INVOLVED WITH THE HUNDERTWASSER ARTS CENTRE WITH WAIRAU MĀORI ART GALLERY?
Our involvement spans almost ten years. We were appointed project manager when the project was first approved, and then reappointed when the project was given the green light a second time around.
We've always been deeply invested in this project, and since initial talks began, we have maintained close connections with local project stakeholders, including the Prosper Northland Trust who played a huge role in ensuring the project was funded and brought back to life, along with the Whangārei Arts Museum Trust. From the outset we also fostered a close relationship with the Vienna-based Hundertwasser Trust, to ensure we were able to deliver a project that was an accurate interpretation of the original design brief.
TELL US ABOUT SOME OF THE SPECIFIC DESIGN CHALLENGES OF THE PROJECT.
One of the greatest challenges we faced was the green roof. With 100 trees and over 200 shrubs in a 700mm layer of soil across the roof, it's set to be the largest rooftop garden in the Southern Hemisphere. Having such weight sitting on a rooftop creates a massive challenge – it's effectively a two-storey structure holding the equivalent weight of a five or six storey building.
The building is also located on the side of a river, which creates its own geo-technical issues. The structural engineering required to support this and to meet earthquake standards was massive.
Delivering an art piece and the interpretation of how Hundertwasser would want the design to look and feel, with the practicalities of achieving that in New Zealand in amongst the building code, has been very challenging. It involves a lot of collaboration – the Hundertwasser Not for Profit Foundation resides in Vienna; their architect resides in Germany and then we have an architect and our client, the Whangārei Arts Museum Trust, here in New Zealand.

DID YOU SOLVE THESE CHALLENGES THROUGH INNOVATION, OR SIMPLY USING COMMON SENSE SOLUTIONS?
As with all projects we deliver, collaboration has been the key and none more so than on this one. Thinking outside the square and grit determination have also helped immensely! I have personally been privileged to be working on the project for six years and due to the uniqueness of the project we're still having complex situations arise and challenging conversations to overcome them. But when we get there the project will be all the better for it and the victory will only be sweeter.
WERE THERE SPECIFIC PRODUCT CHALLENGES YOU NEEDED TO OVERCOME?
Constructing the Cupola, the eight metre by six metre gold dome on top of the tower, was one of the most significant product challenges.
In Europe, these structures are typically built using a timber and steel structure with gold leaf. In New Zealand this poses several issues including procurement of materials, durability, material compatibility and ongoing maintenance costs. There was also the added imperative to keep the weight down, and the requirement for the construction and finished product to meet the approval of the European based Foundation. Enormous consideration was required around base materials, procurement of those materials, durability and compatibility.
HOW DID SPECADVISOR ASSIST IN DELIVERING THE PROJECT OR PRODUCT SOLUTIONS?
For us, the real value in SpecAdvisor is the support we receive with procurement. We will often send the SpecAdvisor team a set of drawings and ask them to review the products we've suggested, knowing they'll always respond with options that are appropriate, offer the supplier support we need and meet our brief. It's always good to get feedback on materials we've suggested and what alternatives we could look to use to achieve value engineering whilst maintaining durability.
On this project, SpecAdvisor put us in touch with people who work in the gold leafing space as well as the composite space, who were able to give us some options. In the end we ended up going with an aluminium substrate that was sourced locally here in Whangārei (buy local being a key consideration), which was lightweight, durable and compatible when treated with the gold leaf which is adheared. SpecAdvisor also connected us with a gold leaf expert who was trained in Italy but resides in NZ and who is bringing in the gold leaf from Italy and applying it for us. SpecAdvisor's network and knowledge of the product and supplier market saves me a lot of time, not having to fish around blindly.
WHAT LEARNINGS CAN YOU SHARE WITH OUR READERS?
It's hard to not be cliched, but the success of these very complex projects ultimately boils down to close collaboration and partnership.
Griffiths set this project up with a Partnering Charter which brought people into the philosophy and the vision that we were trying to achieve and the uniqueness of the project. It's not contractually binding, it's more of a 'blood' contract if you like, where project stakeholders, from the builder through to the NZ representative of the not-for-profit trust, through to some volunteer army members, architects, engineers, project managers, and cost consultants, work together to maintain the momentum and continue to strive for the shared outcome we've all bought into – a successful project for Whangārei and for Hundertwasser, honouring his legacy.