LAA: Architecture + Landscape
Read about an accomplished architect whose restraint and appreciation of the natural landscape has helped deliver a beautiful project that sits perfectly in its environment.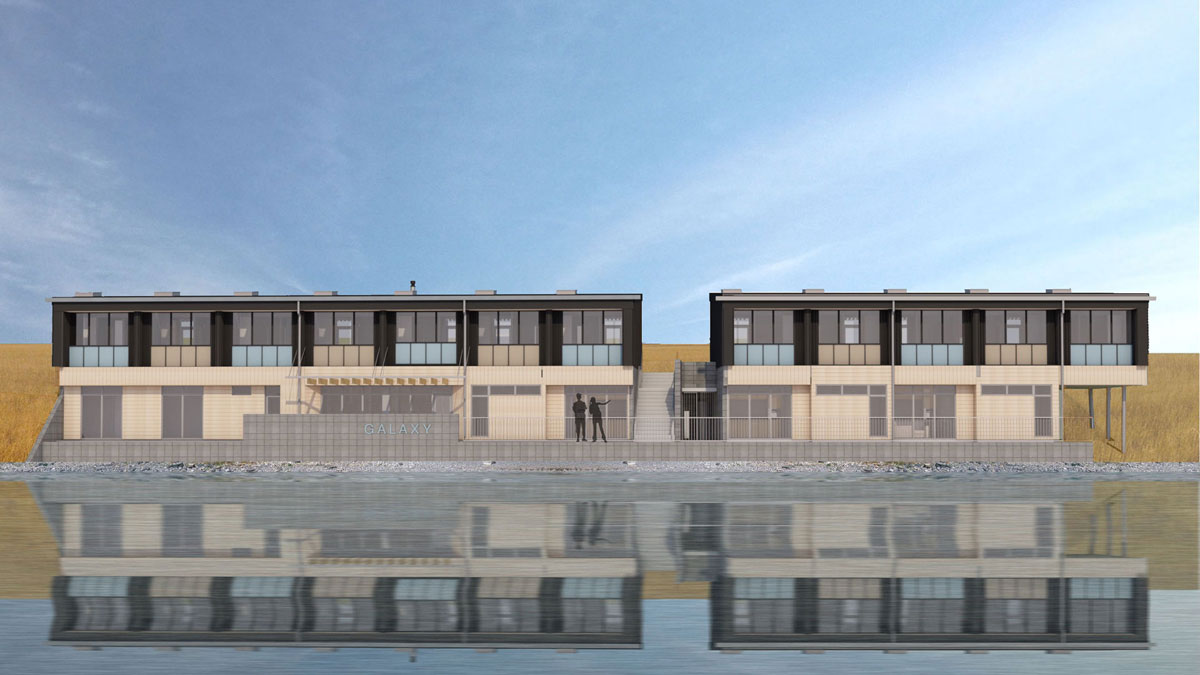 Starting out as a park designer in New Plymouth, Chris Bruin's career quickly evolved leading him into roles in garden design and construction in Europe and an education and involvement in larger architecture and urban planning projects in Australia. Returning to NZ, Chris undertook a PhD in urban landscapes and is currently engaged in planning, architecture, and landscape work.
We interviewed Chris about one of his recent projects, the Galaxy Tekapo Hotel Units in beautiful Tekapo in the South Island of New Zealand.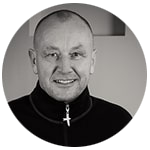 HOW DID YOU COME TO BE INVOLVED IN THE GALAXY TEKAPO HOTEL UNITS PROJECT?
Acquaintances who were tourist operators in the South Island realised (at the time) how popular Tekapo had become, and consequently the difficulty in finding accommodation, so when a couple of lots came up for sale, they quickly decided to buy and build on them.
Due to our relationship, and their knowledge of my background, they asked me to investigate building options for them. They initially thought their lots were 'residential' as this was the dominant typology around them, but investigation into district council zoning found they were a part of a small portion of land that is – and had been for a long time – 'business tourist'. This pleased them of course, and lead to the decision to build hotel units on the two lots.
TELL US ABOUT SOME OF THE SPECIFIC DESIGN CHALLENGES OF THE PROJECT.
The location already required specific design input from engineers due to extra high wind and snow loading, and there were also access and view issues since the site is a hillside. However, these also offered some design opportunities to explore.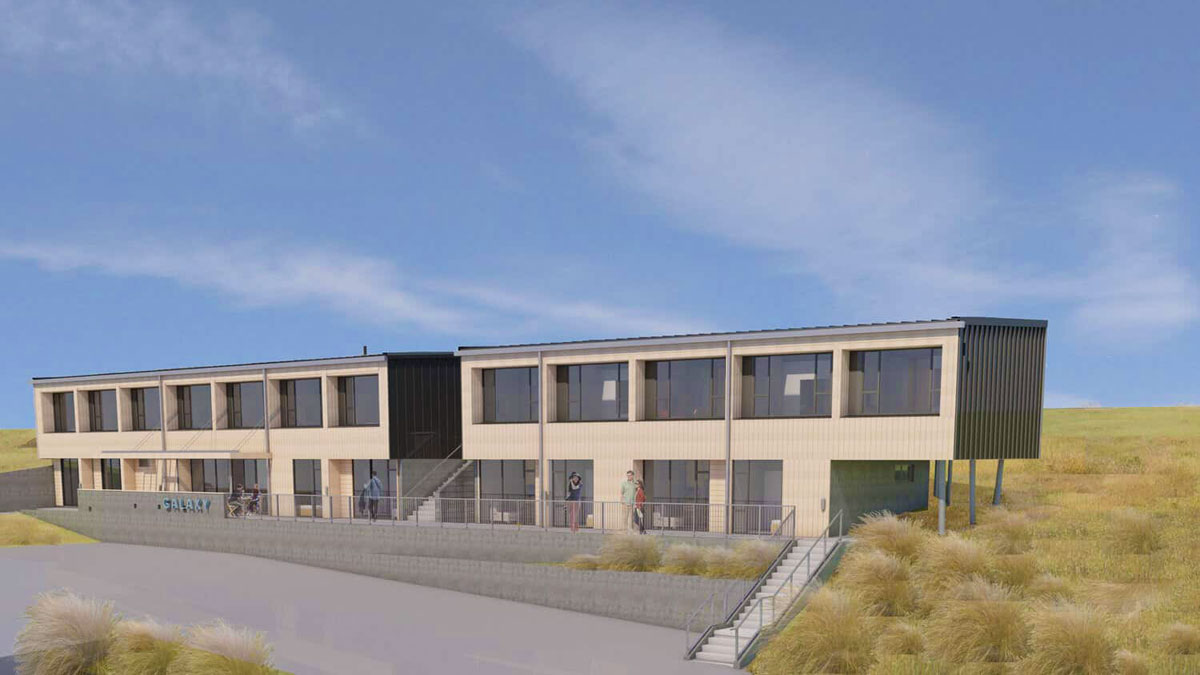 DID YOU SOLVE THESE CHALLENGES THROUGH INNOVATION, OR SIMPLY USING COMMON SENSE SOLUTIONS?
Again, due to the nature of the site, 'common sense solutions' along with sustainability and economic factors were a significant influence on the design.
Aside from utilising the topography, I also chose to acknowledge the existing building forms surrounding the site as one or two of them are, in my opinion, finer and more appropriate than much of the new housing in Tekapo. I think it is especially important in these types of environments to develop a consistent and simplified typology, so the building forms reduce their visual impact and therefore, let the landscape continue to prevail.
It is unfortunate that much of building on this side of Tekapo lacks this consistency, and I feel part of the reason for this is perhaps an inability (and reluctance) to understand, visualise and implement appropriate planning for this particular environment so as to overcome a building culture of individualism, sentimentality, and enthusiasm.
WERE THERE SPECIFIC PRODUCT CHALLENGES YOU NEEDED TO OVERCOME?
Due to budgeting requirements the lending institution employed a QS therefore, accurate pricing and reasonably sound paperwork showing costings of materials and other price schedules was necessary. Also, the products chosen had to be easily available and sourced due to the location and so, again, economic sustainability was important.
I am unashamed to say indulgent design features or fixations were not high the list of considerations!
HOW DID SPECADVISOR ASSIST IN DELIVERING THE PROJECT/PROJECT SOLUTIONS?
I am a sole trader with one architectural colleague and so it is difficult for us to find time to fully examine actual product and keep up to date with what is available, and in this respect, SpecAdvisor was able to assist.
SpecAdvisor can look at the drawings and after a chat, are able to present products and materials that could be considered; and they can also get a reliable quote and/or breakdown of quantities relatively quickly.
The other opportunity they offered was the ability to meet with myself and my clients to review a range of samples and brochures that were relevant for their project. Given my clients weren't familiar with local products, to have a place where a good selection and range of samples and brochures were available to see, touch, and become familiar with, was very helpful to them. This process also enabled them to become familiar with the SpecAdvisor consultant and therefore, more confident to discuss product and material.
The convenience of having one place, and one person, who can give you a range of materials and up to date product information, or source information, for purposes which you specify, is very handy. This arrangement can foster a more familiar relationship between client, designer and consultant which can then encourage speed, confidence, and ease in dealing with product and selection.